Strategic Investing

Portfolio Results

Portfolio
2015
2016
2017
YTD
Aggressive
+ 17.5%
+ 16.4%
+14.7%
Conservative
+ 18.3%
+ 13.0%
+19.1%
Precious Metals

- 4.2%

+ 8.1%
+8.7%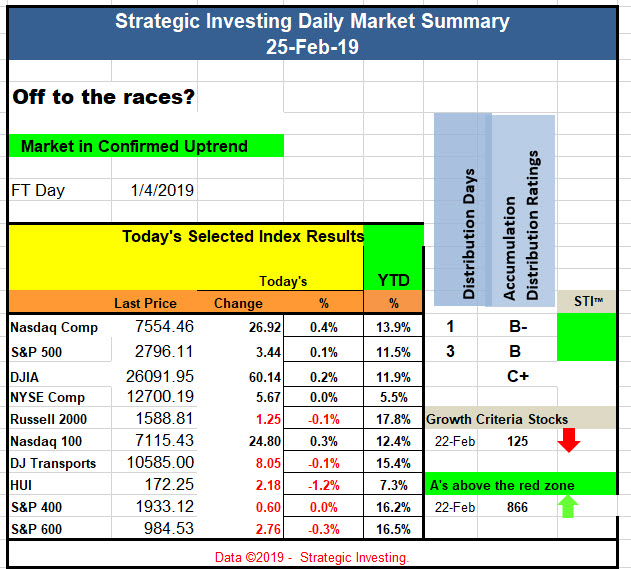 These values are presented as a courtesy to our users. We make no warranty as to
the accuracy of these numbers. Our Disclaimer and Terms and Conditions apply
when using our website.
Market Musings™

Friday, 8-3-2018
Apple earnings help ...
There is a lot of uncertainty in this market. Just how long buybacks and earnings can keep it up is unknown.
The "A" rated stocks continue to be worrisome and remain below the red zone.
Be careful ...